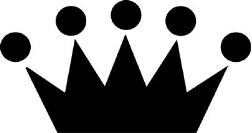 Product: Hair Fertilizer & Scalp Treatment
Size: 250 grams
Unit Bar Code: 600969803094 Shrink Qty: 6
Shrink Bar Code:
Item Code: HHF5
Case Qty: 36

Product: Hair Oil
Size: 250ml
Unit Bar Code: 6009832380384
Shrink Qty: 6
Shrink Bar Code: 6009832380780
Item Code: HH02
Case Qty: 24


HAIRWAYS HAIR FERTILIZER & SCALP TREATMENT ANTI ITCH FORMULA
HAIRWAYS HAIR FERTILIZER: This effective formula works on both the hair follicles and scalp. It helps to strengthen weak,fragile hair and aids in promoting the elasticity of your hair,helping to leave your hair soft and shiny.In addition, this product helps to relieve itchy scalps and also helps in preventing dandruff.
Many people complain that the side effect of using their hair products (eg relaxers, weaving, bonding etc) leaves their scalps quite dry and itchy and the same complaint comes from people who use wigs often.
Well, we decided to do something to try and alleviate this problem and thus combined a SCALP TREATMENT into our HAIR FERTILIZER. Enriched with many Essential oils including Peppermint Oil,Carrot Oil and Tea Tree Oil, this product is a convenient 2 in 1 solution for healthy hair and scalp.
HAIRWAYS HAIR OIL:
HAIRWAYS HAIR OIL: A fine blend of ESSENTIAL OILS all known for their beneficial properties to hair and hair care. This product can boast almost more ESSENTIAL OILS than almost any other product on the market! Absolutely effective in controlling falling hair and thus helping to reduce balding. Contains essential oils known for stimulating hair growth as well and it is 100% NATURAL. Nature always takes its time, but it hardly ever fails us!! Excellent to use as a deep conditioner overnight, but can also be applied daily.