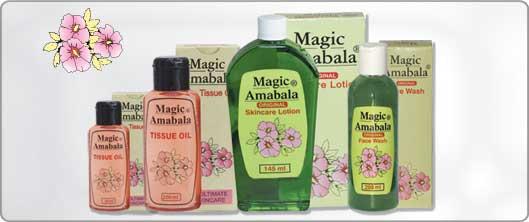 THE ULTIMATE IN SKINCARE
Magic Amabala® Skincare Lotion gently and thoroughly cleanses your skin - removers dirt and grime and helps unclog pores. Use on a swab of cottonwool morning and evening and watch the magic begin!
Magic Amabala® Face Wash is a luxurious foamy face wash that deep cleanses your skin whilst removing excessive oil build up leaving skin young, clean and beautiful.
Magic Amabala® Tissue Oil is specially formulated with natural essential oils for the treatment of scars, stretch marks, uneven skin tones and dry skin.
Magic Amabala® Complexion Soap helps reduce dark spots and hyper pigmentation whilst gently moisturising your skin. For best results, work up a lather and leave on your skin for 3 minutes before rinsing with cold water.
MAGIC AMABALA® - FOR BEAUTIFUL SMOOTH BLEMISH FREE SKIN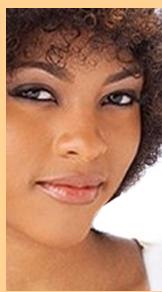 Product: Lotion
Size: 145ml
Unit Bar Code: 6009832380179 Shrink Qty: 6
Shrink Bar Code: 6009832380810
Item Code: MA01
Case Qty: 6 Shrinks

Product: FaceWash
Size: 200ml
Unit Bar Code: 6009832380223 Shrink Qty: 6
Shrink Bar Code: 6009832380865
Item Code: MA06
Case Qty: 6 Shrinks

Product: Tissue Oil
Size: 80ml
Unit Bar Code: 6009832380230 Shrink Qty: 3
Shrink Bar Code: 6009832380872
Item Code: MA07
Case Qty: 24 Shrinks

Product: Face and Body Soap
Size: 100gm
Unit Bar Code: 6009832380247 Shrink Qty: 12
Shrink Bar Code: 6009898030942
Item Code: MA08
Case Qty: 96 Shrinks